See on
Scoop.it
-
Hot Links
It has been claimed that the monitoring of ongoing psychotherapy is of crucial importance for improving the quality of mental health care. This study investigated the effect of using the Norwegian version of the patient feedback system OQ®-Analyst using the Outcome Questionnaire-45.2. Patients from six psychiatric clinics in Southern Norway (N = 259) were randomized to feedback (FB) or no feedback (NFB). The main effect of feedback was statistical significant (p = .027), corroborating the hypothesis that feedback would improve the quality of services, although the size of the effect was small to moderate (d = 0.32). The benefits of feedback have to be considered against the costs of implementation.
See on tandfonline.com
See on
Scoop.it
-
Hot Links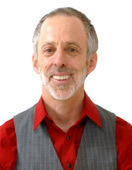 Professor Paul Bialek, the program lead for the Contemplative Psychotherapy program at Naropa University in Boulder Colorado was the featured guest on today's Parent Choices for Struggling Teens with Lon Woodbury and co-host, Liz McGhee.
See on strugglingteens.com
See on Scoop.it - Hot Links
28% of people in the UK have consulted a counsellor or psychotherapist, suggests a BACP survey carried out earlier this year. Our 2014 public attitudes survey, conducted by Ipsos MORI in March, was completed by 2084 adults aged 16-75 from across the UK. The results of this survey are the most recent figures in our ongoing efforts to track the changing attitudes to counselling and psychotherapy in the UK.This year's figures show a significant increase in the number of people accessing therapy since our last public attitudes survey in 2010 when only one person in five said that they had consulted a counsellor or psychotherapist. Women are most likely to have had therapy, with nearly a third (32%) saying they had used the services of a counsellor or psychotherapist, compared to 23% of men. People aged between 35 and 44 are most likely to have had counselling or psychotherapy – with 38% – well over a third – having had it. In total, over half of Britons have either had therapy themselves, or know someone who has. BACP Governor, Dr Andrew Reeves, says: "The significant increase in the number of people consulting a counsellor or psychotherapist is evidence that people are seeing more and more value in these extremely effective interventions. "These results strongly suggest that the stigma attached to seeking counselling has diminished considerably since our previous attitudes surveys in 2004 and 2010.  "Seeing a counsellor or psychotherapist is increasingly considered an ordinary, everyday activity which many people choose to do in order to improve their mental wellbeing." Clearly, therapy is no longer perceived as being the preserve of the very rich or the very ill. The fact that most people in the UK have either had therapy themselves, or know someone who has, suggests that it has become truly mainstream in much of society. Our public website, www.itsgoodtotalk.org.uk, contains a wealth of information for anyone considering therapy including information sheets, videos, links to recent research, and a 'find a therapist' directory which people can use to find a private therapist suitable for them in their local area.
See on bacp.co.uk
See on
Scoop.it
-
Hot Links
In 2008, the NYU Psilocybin Cancer Anxiety Research Project began seeing individuals in a controlled trial of psilocybin-assisted therapy for existential anxiety due to cancer diagnosis. At the same time, we began a training program for study therapists. In this talk, Dr. Guss, the Director of Psychedelic Therapy training, will present the training program in detail, including the therapist dyad preparations sessions, didactic approaches, mentorship, and group process work evoking spiritual states through intentional methods. Adaptation to an academic context for psychedelic healing sessions will be discussed, as well as questions of adaptation to traditional methods of training in psychiatric settings. The need to define a template for training future clinicians to use psychedelic medicines will be explored, with the complex questions of therapist selection, supervision, and potential models for clinical practice.

Jeffrey Guss, MD is a Clinical Assistant Professor of Psychiatry at the New York University School of Medicine. He is Co-Principal Investigator and Director of Psychedelic Psychotherapy for the NYU Psilocybin Cancer Anxiety Research Project. He has recently published on the topics of gender and sexuality in Psychoanalysis, Culture and Society and Studies in Gender and Sexuality. Dr. Guss maintains a private practice of psychiatry in New York City, specializing in psychotherapy as well as the outpatient treatment of addictive disorders.
See on youtube.com